700mL Vodka
Our signature 700mL Vodka is sustainably distilled three times from locally-sourced Australian wheat and purified water, for a pure and smooth taste experience. Axel contains no additives, with all gluten and impurities eliminated during the distillation process. Exclusively hand-bottled, Axel features a Unique Identification Number and Designer's Signature.
40% Alc/Vol
Serves 22 Standard Drinks
Product of South Coast of New South Wales, Australia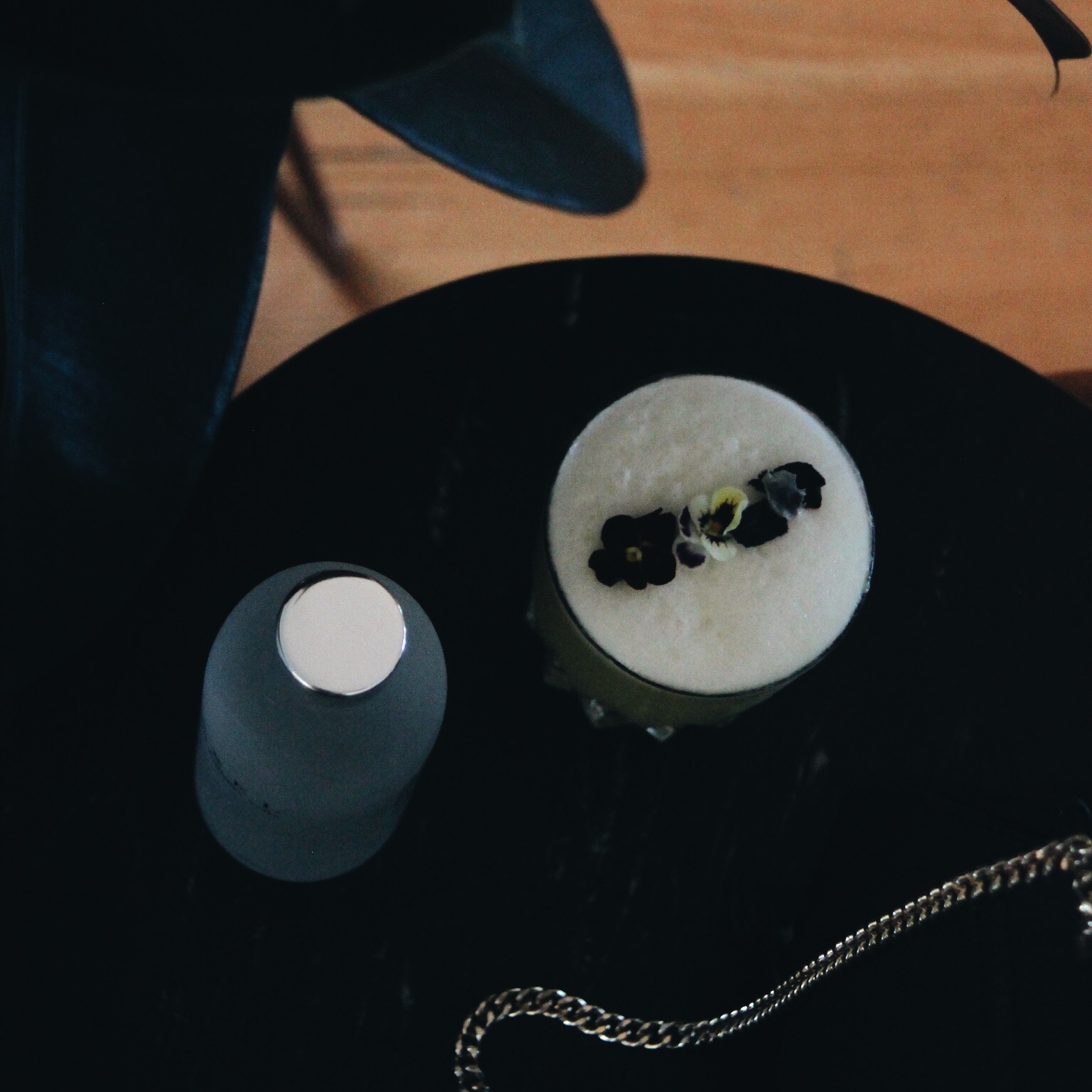 Colour Clear
Nose Mild fresh
Palate Axel is full bodied and aromatic, leaving a smooth and pure sense on the palate. The triple distillation and purity of water enhance the subtle character of the wheat origins of our vodka. Indulge in Axel over ice or in your favourite cocktail for an unparalleled taste and sensory experience.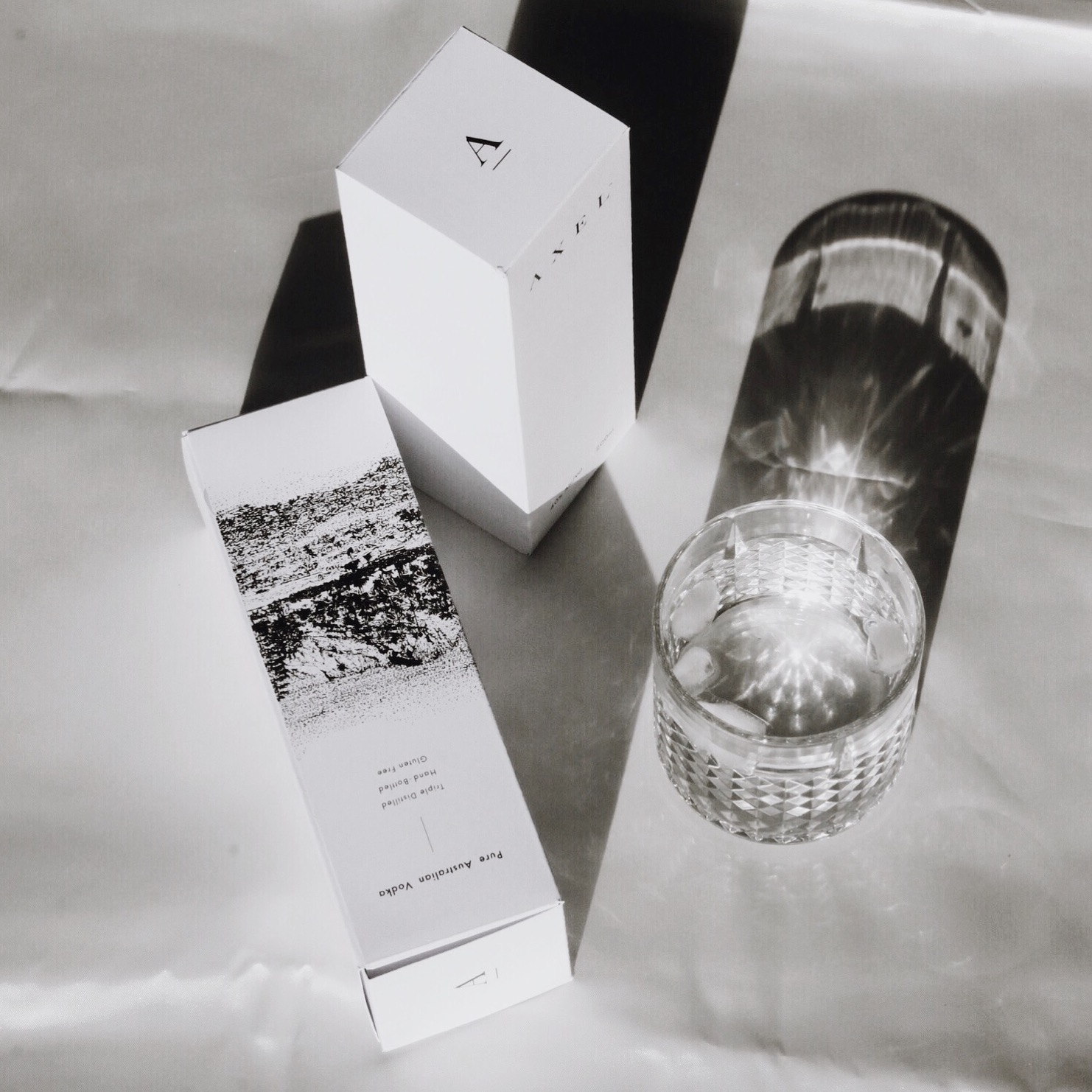 Our packaging features Indigenous Artwork by Founder Remy Crick, inspired by the South Coast of New South Wales, Australia where our vodka is distilled. Axel Vodka was designed with sustainability in mind, as our bottles are recyclable and the use of 'single-use plastics' in our packaging kept to a minimum.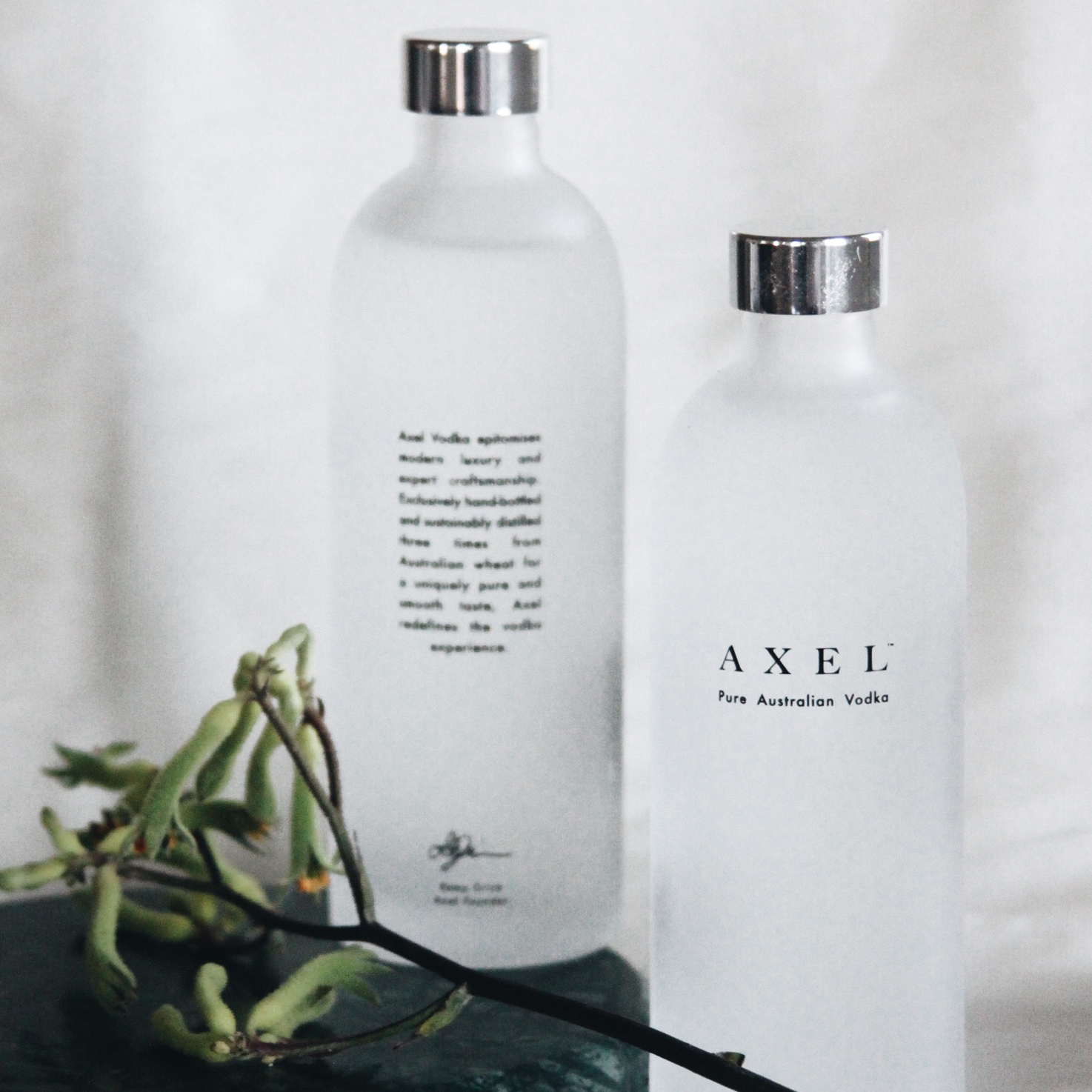 6.3 Standard Drinks | 40% Alc/Vol
Receive free standard delivery for all Australian orders over $250 using the code FREE250. Terms & Conditions apply, click here for details.
Axel contains no additives, with all gluten and impurities eliminated during the distillation process, for a smooth and pure taste
Axel Vodka is committed to philanthropy, with a percentage from every bottle sold donated to a non-profit organisation